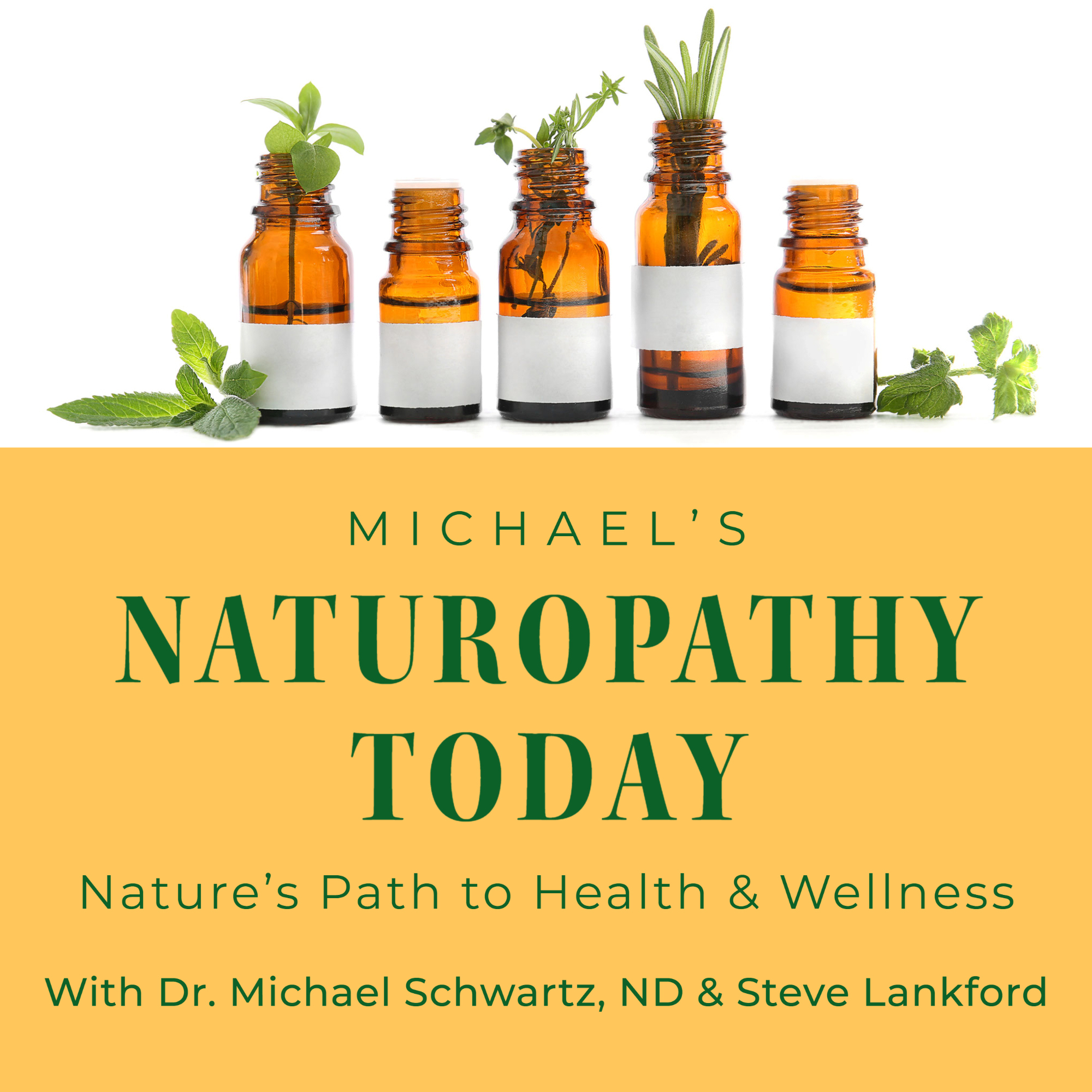 Naturopathy Today helps you find nature's path to health and wellness. Hosts Dr. Michael Schwartz, ND and Steve Lankford are your guides on a journey to good health using wholistic naturopathic principles. Join them on a voyage to excellent health on all levels. New episodes every Monday. Hosts: Michael Schwartz, ND and Steve Lankford Contact: DrM@michaelshealth.com Design, Production, Editing and Voiceover: S. Phillips Music: Lauren Duski
Episodes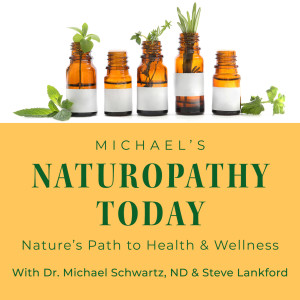 Monday Jan 23, 2023
Monday Jan 23, 2023
Michael and Steve discuss environmental toxin exposures, including:
A study led by Environmental Working Group (EWG) measuring pollution in newborn babies, which revealed that umbilical cords harbored 200+ hazardous chemicals.1,2,3

How sugar crystalline structures can form in the brain and sever nerve connections, which could be the primary cause of dementia.

42% of Americans are obese, and bariatric surgeries are being performed on children. Why are we such a sick nation?

How naturopathy can give you better healing alternatives by following the path of nature to live as natural a life as possible.

How often should you detox?
Find the link between physical health and thoughts/beliefs. Learn more about Mind-Body-Spirit connections in Michael's book, "The Universal Teachings Handbook" available as a free download here.
Have a question or comment? Feel free to contact us.
References:
1.  "Body Burden: The Pollution in Newborns.", Environmental Working Group, July 14, 2005.
2.  Ragusa, Antonio et al. "Plasticenta: First evidence of microplastics in human placenta." Environment international vol. 146 (2021): 106274. doi:10.1016/j.envint.2020.106274
3.  Alberghini, Leonardo et al. "Microplastics in Fish and Fishery Products and Risks for Human Health: A Review." International journal of environmental research and public health vol. 20,1 789. 31 Dec. 2022, doi:10.3390/ijerph20010789