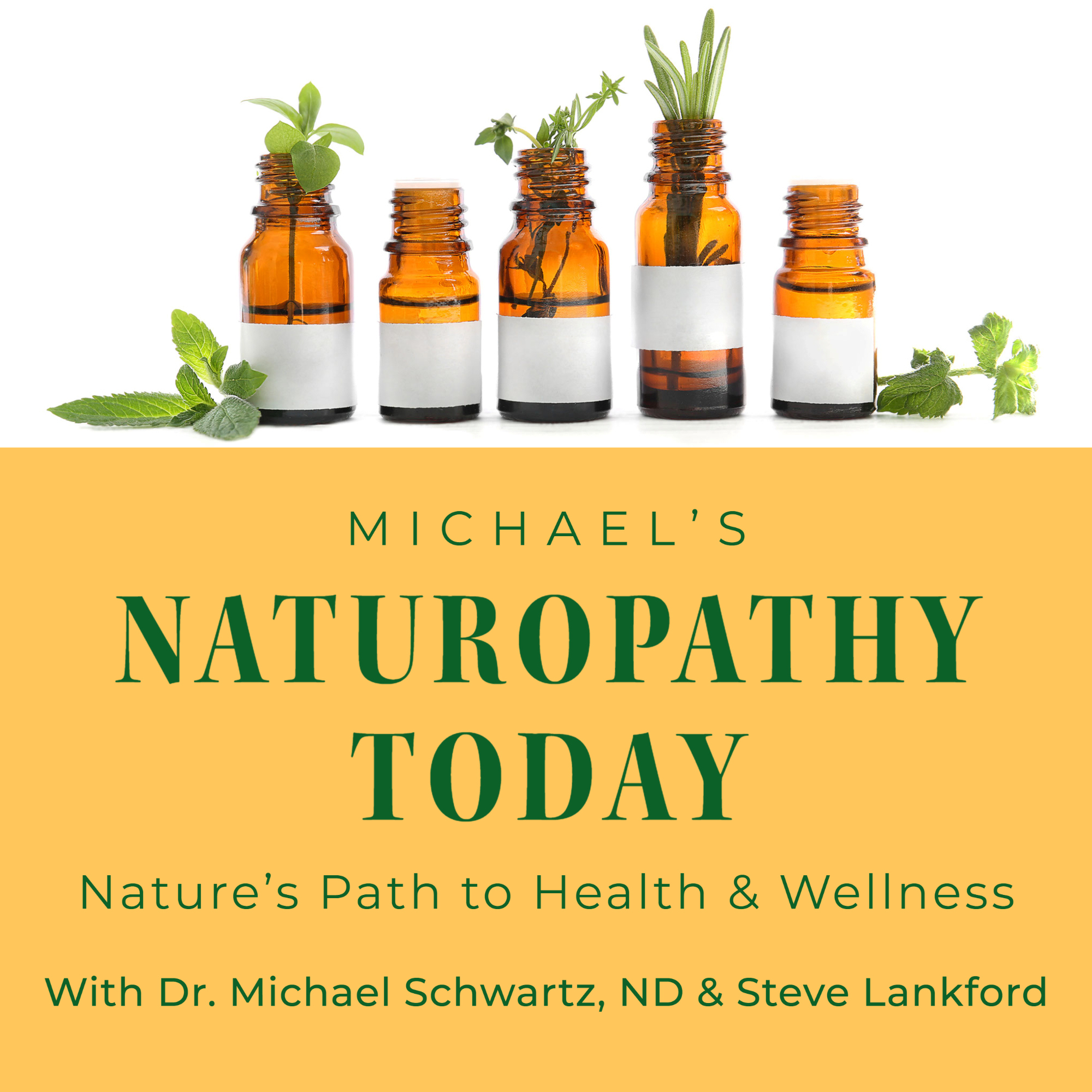 Naturopathy Today helps you find nature's path to health and wellness. Hosts Dr. Michael Schwartz, ND and Steve Lankford are your guides on a journey to good health using wholistic naturopathic principles. Join them on a voyage to excellent health on all levels. New episodes every Monday. Hosts: Michael Schwartz, ND and Steve Lankford Contact: DrM@michaelshealth.com Design, Production, Editing and Voiceover: S. Phillips Music: Lauren Duski
Episodes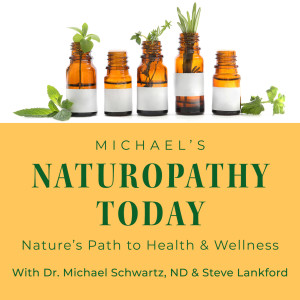 Monday Jan 24, 2022
Monday Jan 24, 2022
In episode 3, Michael and Steve talk about viruses, how they live and how they replicate.
Included in the discussions are:
Why people get sick.
How to build an immune system and the necessary fundamental nutrients, as well as a new insight from the NIH about how to hinder the replication of Covid internally.
Enzymes and how they help protect the body.
Resources where listeners can find the science behind some of the conversations and material covered.
Vitamin A - the primary, and most important, nutrient for nourishing and building the immune system. It is the first line of defense.
Signs and symptoms that indicate a person is getting sick from the flu and/or Covid. How to immediately stop either one from manifesting.
Daily doses for vitamins A, C, D and zinc, as well as indications of how your mind tells you you're on the path to getting sick.