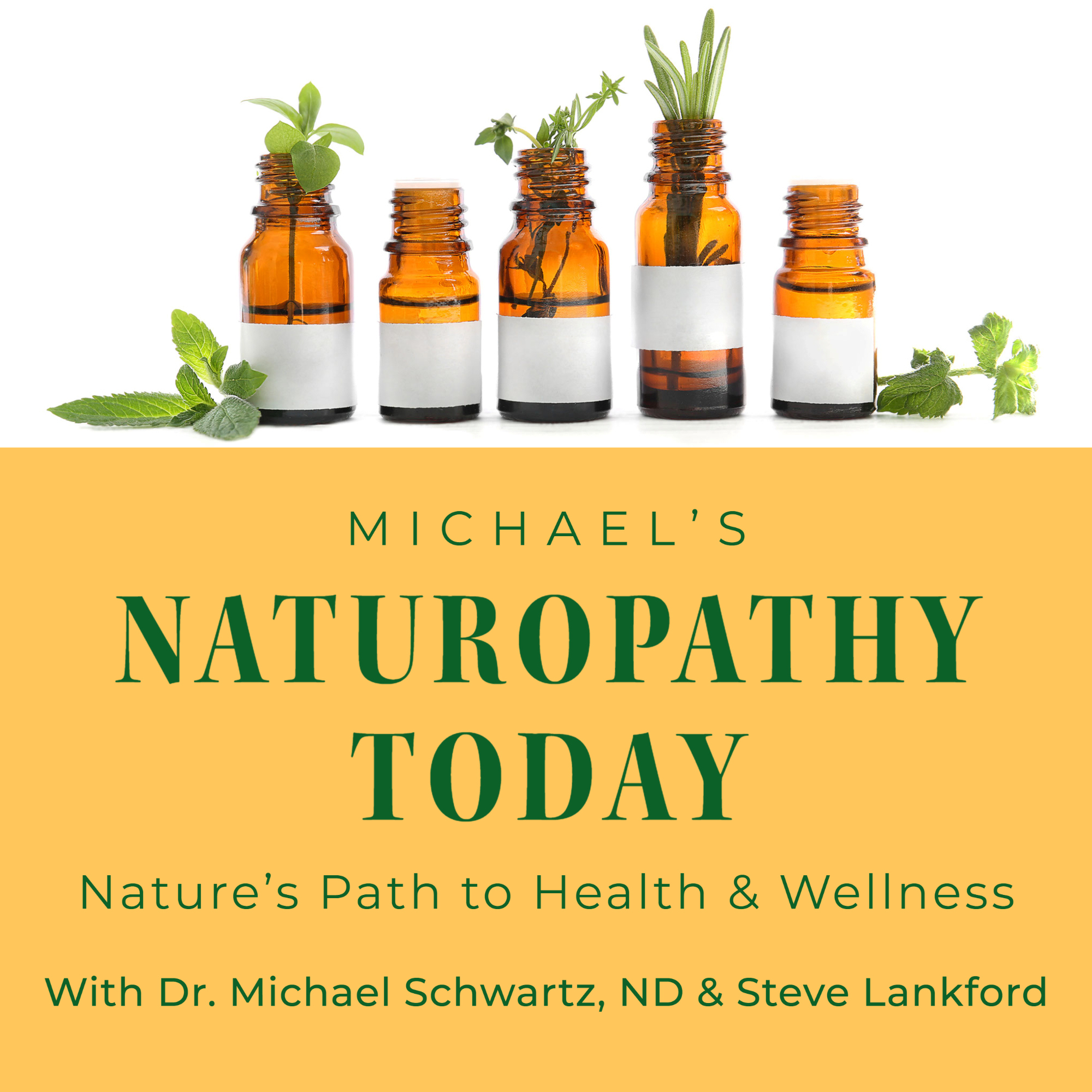 Naturopathy Today helps you find nature's path to health and wellness. Hosts Dr. Michael Schwartz, ND and Steve Lankford are your guides on a journey to good health using wholistic naturopathic principles. Join them on a voyage to excellent health on all levels. New episodes every Monday. Hosts: Michael Schwartz, ND and Steve Lankford Contact: DrM@michaelshealth.com Design, Production, Editing and Voiceover: S. Phillips Music: Lauren Duski
Episodes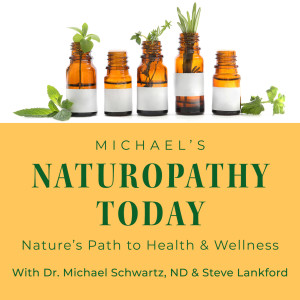 Monday May 16, 2022
Monday May 16, 2022
Is your weight a reflection of your thoughts and perceptions?
How do ethnic and cultural eating traditions play a part in weight issues?
Three fundamental reasons that people gain weight: protection, physical prowess, power.
How are glandular issues created by emotional influences?
Is there really such a thing as an addiction to sugar and salt?
Is your body mirroring your mind's internal conflict?
How to change your diet, especially if it has emotional connections to traditional, cultural, or ethnic foundations.
The value of taking multivitamins.
Have a question? Feel free to contact us.
Next week: How to metabolize fat and eliminate the excess.